HIGHWAYS AND ROADS RESOURCES



---
Contents

Here is a selected list of Web pages dealing with Highways and Roads--both modern and historic. Click on the name of the page to access it.


---
BOOKS



Here is a list of books about Highways, Roads, and Roadside Features that are currently available (in print).
---

Here is a page for U. S. Highway "Route" 66.


---

Here is a page of links and other information about National Parks and Monuments.

---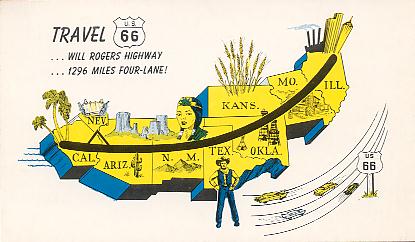 ---
NEW BOOKS CURRENTLY AVAILABLE:
---
Last updated: September 14, 2011

Return to top of page


Return to first page of Jack Mount's Home Place
© 2005-2015
Highways & Roads NetRing