Passport Cancellation Stamps Collected During a Trip In February 2021
During early February, 2021, we made a short trip through portions of central and southern Arizona. Along the way we visited some national parks sites and a muncipal site. I have prepared this website illustrating the passport cancellation stamps and bonus stamps I collected. The stamps are listed by stamping station in the order I collected them. The national parks sites and other federal/national locations are shown in green.
NOTE: due to the COVID-19 pandemic some park sites and visitor centers were only partially open and not all of the passport stampers were out for use. At some sites only pre-stamped pieces of paper were available.
---
ARIZONA
---
Gila Bend Town Hall
Juan Bautista de Anza National Historic Trail



---
Casa Grande Ruins National Monument
Visitor Center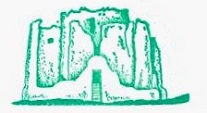 Juan Bautista de Anza National Historic Trail



---
Saguaro National Park
Rincon Mountain Visitor Center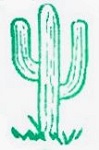 Juan Bautista de Anza National Historic Trail

---
Saguaro National Park
Red Hills Visitor Center

Juan Bautista de Anza National Historic Trail

---
This page maintained by Jack D. Mount
Last updated: February 7, 2021
---
NEW BOOKS CURRENTLY AVAILABLE:
---

Return to My National Parks Passport Cancellation Stamps page


Return to National Parks and Monuments page

Return to first page of Jack Mount's Home Place