Passport Cancellation Stamps Collected During a Trip In Late March 2021
During late March, 2021, we made a trip through portions of the Pacific Northwest, Rocky Mountain, and Western Regions. Along the way we visited some national parks sites, a national wildlife refuge, and a state park. I have prepared this website illustrating the passport cancellation stamps and bonus stamps I collected. The stamps are listed by stamping station in the order I collected them. The national parks sites and other federal/national locations are shown in green.
NOTE: due to the COVID-19 pandemic some park sites and visitor centers were only partially open and not all of the passport stampers were out for use. At some sites there were only pre-stamped pieces of paper or only the rangers were allowed to stamp the books. Some visitor centers were completely closed! Some of the passport stamps exhibited here were obtained by mail from some of the closed visitor centers.
---
CALIFORNIA
---
Mojave River Valley Museum, Barstow
Information Desk
Mojave National Preserve

Old Spanish National Historic Trail

---
Cesar E. Chavez National Monument
Visitor Center


---
Sequoia National Park
Foothills Visitor Center

---
Kings Canyon National Park
Kings Canyon Visitor Center

---
Pinnacles National Park
Visitor Center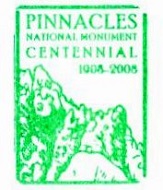 ---
San Juan Bautista State Historic Park
Visitor Center
Juan Bautista de Anza National Historic Trail

---
San Luis National Wildlife Refuge [USFWS]
Visitor Center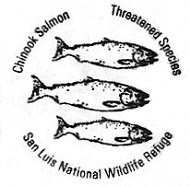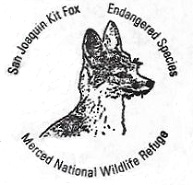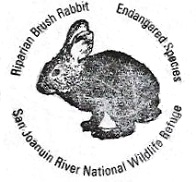 ---
NEVADA
---
California Trail Interpretive Center [BLM], Elko
Front Desk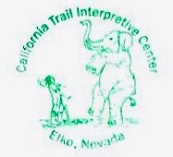 California National Historic Trail

---
IDAHO
---
Hagerman Fossil Beds National Monument
Visitor Center



Oregon National Historic Trail

---
Minidoka National Historic Site
Visitor Center

---
City of Rocks National Preserve
Visitor Center



California National Historic Trail

---
UTAH
---
BLM Field Office, Richfield
Front Desk
Old Spanish National Historic Trail



---
Bryce Canyon National Park
Visitor Center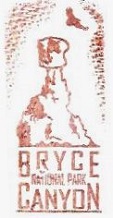 ---
BLM Field Office, Kanab
Front Desk

Grand Staircase-Escalante National Monument [BLM]

Old Spanish National Historic Trail

Vermilion Cliffs National Monument [BLM]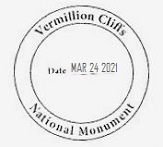 ---
Grand Staircase-Escalante National Monument [BLM]
Paria Contact Station
Vermilion Cliffs National Monument [BLM]

---
ARIZONA
---
Wupatki National Monument
Visitor Center


Sunset Crater Volcano National Monument

Walnut Canyon National Monument

---
Sunset Crater Volcano National Monument
Visitor Center


---
This page maintained by Jack D. Mount
Last updated: March 29, 2021
---
NEW BOOKS CURRENTLY AVAILABLE:
---

Return to My National Parks Passport Cancellation Stamps page


Return to National Parks and Monuments page

Return to first page of Jack Mount's Home Place