Passport Cancellation Stamps Collected During a Trip in Late November and Early December, 2021
During late November to early December, 2021, we made a road trip through portions of California and Nevada. Along the way we visited some national parks sites, some BLM and USFS sites, and a few state and municipal sites. I have prepared this webpage illustrating the passport cancellation stamps and bonus stamps I collected. The stamps are listed by stamping station in the order I collected them. The national parks sites and other federal/national locations are shown in green.
NOTE: due to the COVID-19 pandemic some park sites and visitor centers were closed or only partially open and not all of the passport stampers were out for use. At some sites only the staff were allowed to stamp the books.
Abbreviations
BLM - U. S. Bureau of Land Management
USFS - U. S. Forest Service
---
CALIFORNIA
---
Atascadero Mutual Water Company
Front Desk
Juan Bautista de Anza National Historic Trail


---
Pinnacles National Park
Visitor Center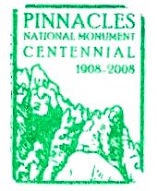 Bear Gulch Nature Center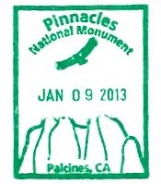 ---
San Juan Bautista State Historic Park
Visitor Center


Juan Bautista de Anza National Historic Trail


---
Rosie the Riveter WWII Home Front National Historical Park
Visitor Center




---
John Muir National Historic Site
Visitor Center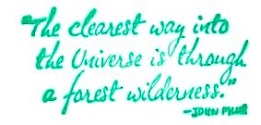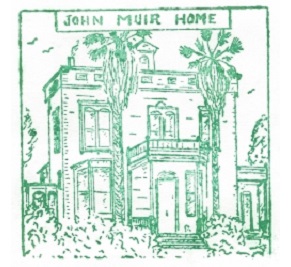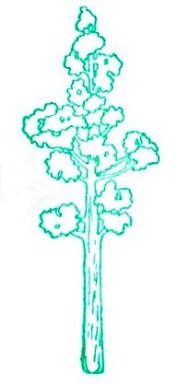 Juan Bautista de Anza National Historic Trail

Port Chicago Naval Magazine National Memorial



Rosie the Riveter WWII Home Front National Historical Park

---
Big Break Regional Shoreline Park, Oakley
Visitor Center
Juan Bautista de Anza National Historic Trail


---
Eastern Sierra Interagency Visitor Center, Lone Pine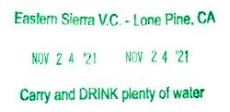 Death Valley National Park

Inyo National Forest [USFS]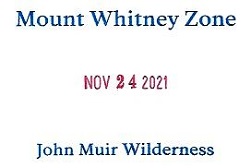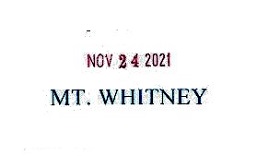 Manzanar National Historic Site

---
Joshua Tree National Park
Joshua Tree Visitor Center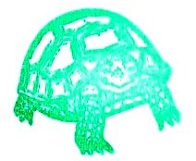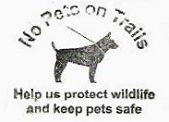 Oasis Visitor Center




Black Rock Nature Center


---
Mojave National Preserve
Hole-in-the-Wall Information Center







Castle Mountains National Monument

Old Spanish National Historic Trail


---
NEVADA
---
Ash Meadows National Wildlife Refuge [USFWS]
Visitor Center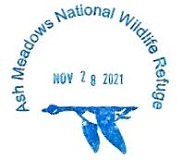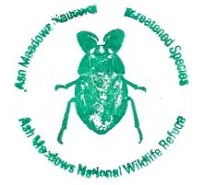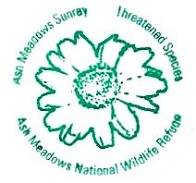 Death Valley National Park

---
CALIFORNIA
---
Death Valley National Park
Furnace Creek Visitor Center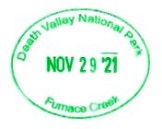 Stovepipe Wells Ranger Station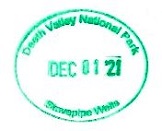 ---
NEVADA
---
Red Rock Canyon National Conservation Area [BLM]
Visitor Center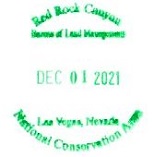 Old Spanish National Historic Trail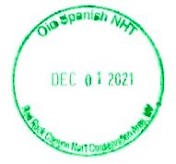 ---
This page maintained by Jack D. Mount
Last updated: December 8, 2021
---
NEW BOOKS CURRENTLY AVAILABLE:
---

Return to My National Parks Passport Cancellation Stamps page


Return to National Parks and Monuments page

Return to first page of Jack Mount's Home Place