Passport Cancellation Stamps Collected During a Trip In Late December 2018 and Early January 2019
During late December, 2018, and early January, 2019, we made a trip through portions of the Southeast and Southwest Regions of the U. S. Along the way we visited many national parks sites, some national wildlife refuges, and some municipal & state sites. I have prepared this website illustrating the passport cancellation stamps and bonus stamps I collected. The stamps are listed by stamping station in the order I collected them. The national parks sites and other federal/national locations are shown in green.
---
Contents
| New Mexico, Texas, Kentucky, Tennessee, Mississippi | Louisiana, Texas |
---
NEW MEXICO
---
White Sands National Monument
Visitor Center



---
TEXAS
---
Chamizal National Memorial
Visitor Center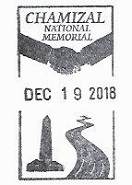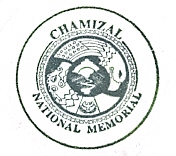 El Camino Real de Tierra Adentro National Historic Trail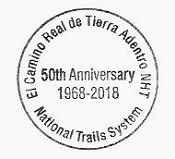 ---
Guadalupe Mountains National Park
Visitor Center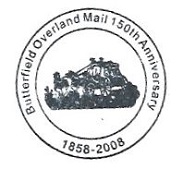 ---
NEW MEXICO
---
Carlsbad Caverns National Park
Visitor Center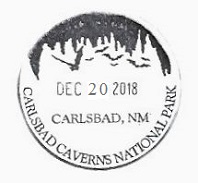 ---
Southwestern Native Aquatic Resources and Recovery Center [USFWS]
Administration Building


---
Bitter Lake National Wildlife Refuge [USFWS]
Visitor Center

---
TEXAS
---
Muleshoe National Wildlife Refuge [USFWS]
Headquarters Office


---
==> December 22, 2018: the U. S. government is shutdown! - nooooooooooo! - how horrible! - holding the U. S. Government and government employees hostage just to build a useless border wall! - shame shame D. T.!!! <==
Here are federal park sites we went through or drove by or planned to visit, where the passport stamping stations were closed due to the government shutdown:

Amistad National Recreation Area
Big Bend National Park
Big South Fork National River and Recreation Area
Big Thicket National Preserve
Brices Cross Roads National Battlefield Site
Cane River Creole National Historical Park
Fort Davis National Historic Site
Fort Donelson National Battlefield
Hot Springs National Park
Jean Lafitte National Historical Park and Preserve
Little Rock Central High School National Historic Site
Lyndon B. Johnson National Historical Park
Mammoth Cave National Park
Manhattan Project National Historical Park
Natchez National Historical Park
Natchez Trace National Scenic Trail
Natchez Trace Parkway
New Orleans Jazz National Historical Park
Obed Wild and Scenic River
Palo Alto Battlefield National Historical Park
President William Jefferson Clinton Birthplace Home National Historic Site
Rio Grande Wild and Scenic River
San Antonio Missions National Historical Park
Shiloh National Military Park
Stones River National Battlefield
Tupelo National Battlefield
and, many national wildlife refuges!
---
TEXAS
---
Big Bend Ranch State Park
Barton Warnok Visitor Center

---
KENTUCKY
---
Trail of Tears Commemorative Park, Hopkinsville
Hopkinsville-Christian County Convention & Visitors Bureau Visitor Center
Trail of Tears National Historic Trail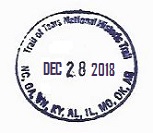 ---
Camp Nelson National Monument*
Camp Nelson Heritage Park Interpretive Center



[* This is the 400th national park site that we have visited (currently there are 418 national park sites).]
---
TENNESSEE
---
Timberland Park, Franklin
Interpretive Center
Natchez Trace Parkway

---
Wayne County Welcome Center, Collinwood
Natchez Trace Parkway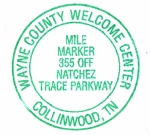 ---
MISSISSIPPI
---
Tupelo Hardware Store, Tupelo
Mississippi Hills National Heritage Area

---
Kosciusko Welcome Center
Natchez Trace Parkway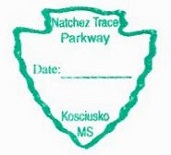 ---
Mississippi Craft Center, Ridgeland
Natchez Trace Parkway

---
Natchez City Visitor Center
Eastern National Book Store
Natchez National Historical Park





Natchez Trace Parkway

---
Vicksburg Convention & Visitors Bureau Information Center
Mississippi Delta National Heritage Area

---
Vicksburg National Military Park
Visitor Center





USS Cairo Museum

---
---
This page maintained by Jack D. Mount
Last updated: January 11, 2019
---
NEW BOOKS CURRENTLY AVAILABLE:
---

Return to My National Parks Passport Cancellation Stamps page


Return to National Parks and Monuments page

Return to first page of Jack Mount's Home Place