From May 18 to August 2, 2014, we made a long road trip mostly around the western and northwestern United States. A couple of plane flights and a cruise were included in this trip. During the trip we visited the states of Alaska, Arizona, California, Nevada, New York, Oregon, Utah, and Washington. I have prepared this webpage illustrating the passport cancellation stamps and bonus stamps we collected from the national parks sites, other federal/national sites, and a few other interesting state and municipal sites. The stamps are listed in the order I collected them. The national parks sites and other federal/national locations are shown in green.
Index
| Page 1 | Page 2 | Page 3 | Page 4 |
| Arizona to California | Oregon to Oregon | Washington to Washington | Washington to Arizona |
---
ARIZONA
---
Montezuma Castle National Monument
Visitor Center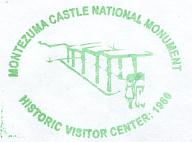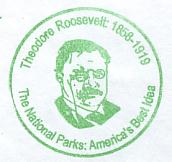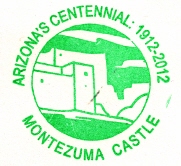 ---
Walnut Canyon National Monument
Visitor Center


---
Flagstaff City Visitor Center
Stamp for: "Arizona's Historic Route 66 Passport"

---
Grand Canyon National Park
Albright Training Center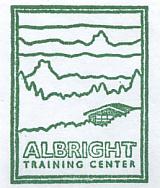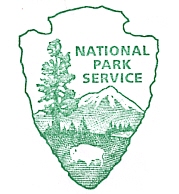 Kolb Studio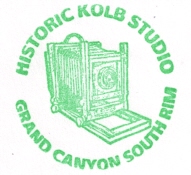 Verkamp's Visitor Center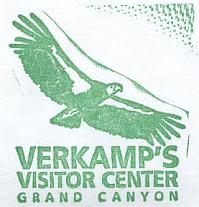 Yavapai Geology Museum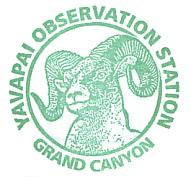 Grand Canyon Visitor Center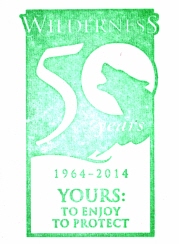 Books and More Bookstore (across from Grand Canyon Visitor Center)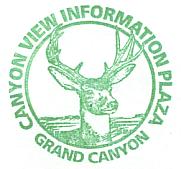 Tusayan Museum and Ruin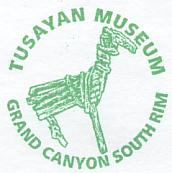 Desert View Visitor Center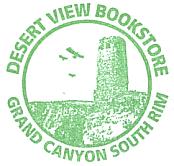 Desert View Watchtower (bookstore in tower)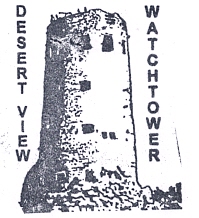 ---
Powell Museum, Page
Old Spanish National Historic Trail

---
Glen Canyon National Recreation Area
Carl Hayden Visitor Center

Old Spanish National Historic Trail

Rainbow Bridge National Monument

---
UTAH
---
Grand Staircase-Escalante National Monument
Big Water Visitor Center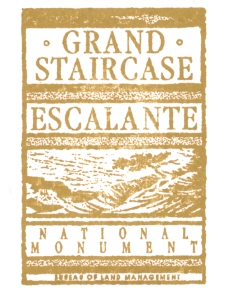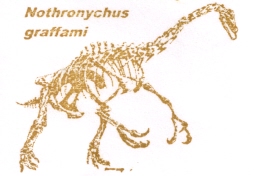 Old Spanish National Historic Trail

Vermilion Cliffs National Monument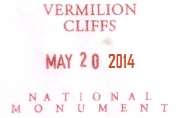 ---
Zion National Park
Zion Human History Museum

Zion Canyon Visitor Center

---
U. S. Post Office, Springdale

---
Interagency Information Center (BLM), St. George
Grand Canyon-Parashant National Monument

Old Spanish National Historic Trail

Vermilion Cliffs National Monument

---
Zion National Park
Kolob Canyons Visitor Center

Cedar Breaks National Monument

---
U. S. Bureau of Land Management, Cedar City Field Office
Old Spanish National Historic Trail


---
NEVADA
---
Great Basin National Park
Lehman Caves Visitor Center

Great Basin Visitor Center

---
CALIFORNIA
---
Inyo National Forest
White Mountain Public Lands Information Center, Bishop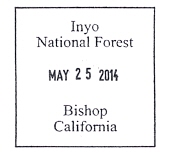 ---
Devils Postpile National Monument
Ranger Station


Pacific Crest National Scenic Trail

---
Inyo National Forest
Mammoth Lakes Welcome Center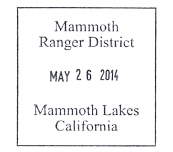 Devils Postpile National Monument

---
Mono Basin National Scenic Area (USFS)
Visitor Center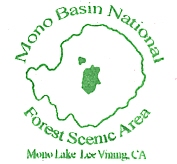 ---
Yosemite National Park
Tioga Pass Entrance Station

Tuolumne Meadows Wilderness Center


Hetch Hetchy Entrance Station

Big Oak Flat Entrance Station

Big Oak Flat Information Station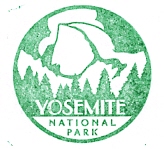 Yosemite Valley Visitor Center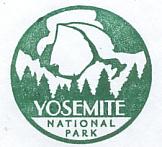 Information Office at Park Headquarters








Happy Isles Nature Center

---
Whiskeytown-Shasta-Trinity National Recreation Area
Whiskeytown Visitor Center

---
Shasta-Trinity National Forest
Shasta Lake Ranger Station

Whiskeytown-Shasta-Trinity National Recreation Area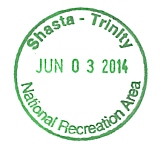 ---
Redwood National and State Parks
Kuchel Visitor Center

Prairie Creek Redwoods State Park Visitor Center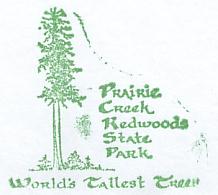 Crescent City Information Center

Hiouchi Information Center

Jedediah Smith Redwoods State Park Visitor Center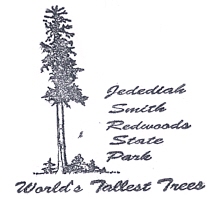 ---
Smith River National Recreation Area (USFS)
Visitor Center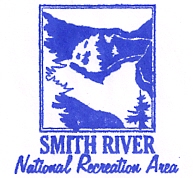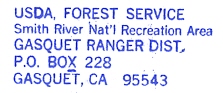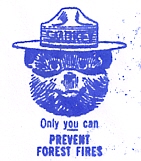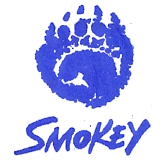 ---
---
This page maintained by Jack D. Mount
Last updated: August 18, 2014
---
NEW BOOKS CURRENTLY AVAILABLE: