From September 13 to October 24, 2014, we made a long road trip mostly around the mid-atlantic, midwest, southeastern, and southwestern United States. During the trip we visited the states of Alabama, Arizona, Arkansas, Colorado, Illinois, Indiana, Kansas, Kentucky, Mississippi, Missouri, New Mexico, North Carolina, Oklahoma, Tennessee, Texas, Virginia, and West Virginia. I have prepared this webpage illustrating the passport cancellation stamps and bonus stamps we collected from the national parks sites, other federal/national sites, and a few other interesting state and municipal sites. The stamps are listed in the order I collected them. The national parks sites and other federal/national locations are shown in green.
Contents
| Page 1 | Page 2 | Page 3 | Page 4 |
| Arizona to Mississippi | Tennessee to Alabama to Tennessee | North Carolina to Indiana | Illinois to New Mexico |
---
ARIZONA
---
Tuzigoot National Monument
Visitor Center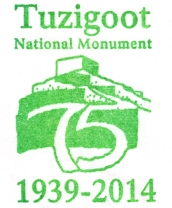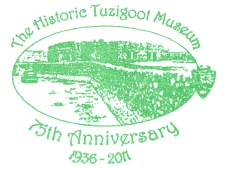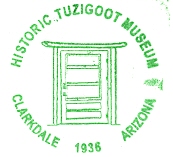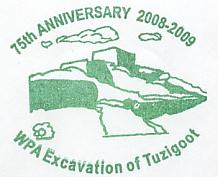 ---
Montezuma Castle National Monument
Visitor Center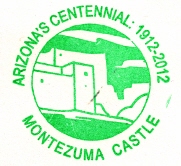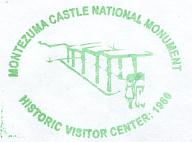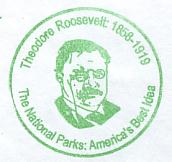 ---
Winslow City Visitor Center
Stamp for: "Arizona's Historic Route 66 Passport"

---
Hubbell Trading Post National Historic Site
Visitor Center

---
Canyon de Chelly National Monument
Visitor Center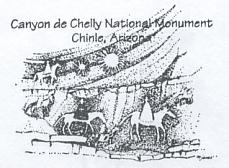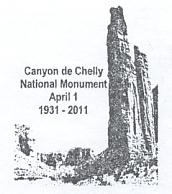 ---
NEW MEXICO
---
Aztec Ruins National Monument
Visitor Center


Old Spanish National Historic Trail

---
Chaco Culture National Historical Park
Visitor Center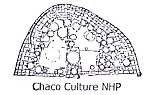 ---
Rio Grande del Norte National Monument [BLM]
Rio Grande Gorge Visitor Center, Pilar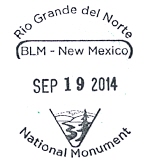 Old Spanish National Historic Trail

---
National Park Service Southwest Regional Office, Santa Fe
El Camino Real de los Tejas National Historic Trail

El Camino Real de Tierra Adentro National Historic Trail

Old Spanish National Historic Trail

Santa Fe National Historic Trail

Trail of Tears National Historic Trail

---
Public Lands Information Center [BLM], Santa Fe

El Camino Real de Tierra Adentro National Historic Trail

Old Spanish National Historic Trail


Santa Fe National Historic Trail

---
Pecos National Historical Park
Visitor Center



Northern Rio Grande National Heritage Area

Santa Fe National Historic Trail

---
OKLAHOMA
---
Oklahoma City National Memorial
Museum Bookstore

---
Sequoyah National Wildlife Refuge
Headquarters Office

---
ARKANSAS
---
Fort Smith National Historic Site
Visitor Center


Trail of Tears National Historic Trail

---
Devils Den State Park
Park Office

---
Pea Ridge National Military Park
Visitor Center


Trail of Tears National Historic Trail

---
Buffalo National River
Headquarters Office in Harrison


Tyler Bend Visitor Center


Buffalo Point Ranger Station

---
Old State House Museum, Little Rock

---
Little Rock Central High School National Historic Site
Visitor Center


---
Arkansas Post National Memorial
Visitor Center







Trail of Tears National Historic Trail



---
MISSISSIPPI
---
Natchez Trace Parkway
Parkway Visitor Center, Tupelo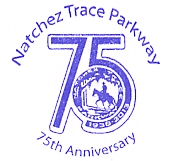 Brices Cross Roads National Battlefield Site



Natchez Trace National Scenic Trail


Trail of Tears National Historic Trail

Tupelo National Battlefield



---
---
This page maintained by Jack D. Mount
Last updated: November 9, 2014
---
NEW BOOKS CURRENTLY AVAILABLE: