---
MEMBERS WANT LISTS
---
Jack Mount
WANTED:
U. S. Postal cancellations on either postcards or envelopes before 1999 from the following Arizona post offices:
Aguila, Allentown, Amado, Apache, Arizona City, Avondale, Bannon, Bellemont, Bernardina, Cane Beds, Chambers, Charleston, Claypool, Cochise, Concho, Contention, Cornfields, Courtland, Ehrenberg, Elfrida, Fort Bowie, Fort Thomas, Franklin, Grandview, Greer, Guthrie, Hamburg, Hassayampa, Hayden, Helvetia, Hope, Johnson, Land, Leupp, Lewis Springs, Ligurta, Lowell, McNeal, Mescal, Middlemarch, Palo Verde, Pantano, Parks, Pearce, Peoria, Pima, Pool, San Manuel, Sasabe, Solomonsville, Standard, Tiger, Topock, Tourist, Truxton, Tusayan, Tuweep, Twin Buttes, Wendon, Winkelman, Winona, Wrightstown.
U. S. Highway 66 Postcards:
Roadsides (motels, hotels, cafes/restaurants, gas stations, public buildings, etc.) along old U. S. Highway 66; late 1920s to 1960s; regular size (3 1/2 x 5 1/2 inches). U. S. Highway 66 went through the states of IL, MO, KS, OK, TX, NM, AZ, CA.
I particularly need the following Arizona towns: Allantown, Bellemont, Goodwater, Hackberry, Houck, Hyde Park, Joseph City, McConnico, Oatman, Parks, Querino, Rimmy Jims, Sanders, Toonerville, Topock, Truxton, Valentine, Winona.
(04/26/16)
---
Diane Drobka
Please email me prior to sending postcards for appoval: sunny1az@yahoo.com
Detroit Publishing Company Native American postcards:
5246 Ute Chief Piah, Indian Colorado
5247 Powatch, A Ute Warrior Colorado
5249 Ute Chief "Unca" Colorado
5497 An Honest Indian – Old John Boucher, Sault Ste. Marie, Michigan
7895 First Street, Seattle, Washington (showing totem pole)
9990 A Corner in the Indian Building, Albuquerque
10952 Pueblo de Taos (need cleaner copy)
10960 Rain Dance, Pueblo of Zuni
11265 Indian Women, Acoma Pueblo (same as 11255? – may be typo in books)
14822 Catherine Tegakwitha, Lily of the Mohawks, Died 1680
79402 H-2025 Street Scene, Pueblo of Acoma (same as 79442? – may be typo in books)
79683 * Gap in the Moonlight, Entrance to Hopi Pueblo of Tewa, Arizona
81742 * On the "Indian Detour," east of Tesuque
81776 * Indian Detour & Optional Side Trips (map) (horizontal & vertical versions)
81884 * Blackie and Brownie, Two Canyon Mascots, Grand Canyon (Indian and Bears)
81946 H-3951 A Corner of the Indian Room, La Fonda Hotel
82005 * Aerial View of Coal Canyon, Navaho Reservation, Tuba City
82024 * On the Havasupai Indian Reservation
82052 * Hopi Indian Village of Walpi, Arizona
82053 * The Cliff Palace, Mesa Verde National Park
82055 * White House Ruins in Canyon de Chelly
* I have the Harvey version (H-number) but need the Detroit numbered version.
Sets:
· Detroit Publishing Company sets (40 cards in box) called Little Phostint Journeys
· Other sets, 10-12 cards grouped by location, of Detroit Publishing Company cards in envelopes
· Envelopes for DPC Samuel Schmucker sets
Non-postcard DPC images:
· Detroit Publishing Company 3.5 x 7 and 7 x 9 photochroms of Native Americans
I do not have a specific want list for those listed below, but am also interested in:
Apache:
Real photo postcards and quality lithographed postcards of Apaches
Real photos and stereoviews with Apaches
Native American postcards by the following photographers:
Laura Gilpin
E. S. Curtis
G. S. Taylor, Bylas, Arizona
J. R. Willis
Mullarky Photo
(Other quality RPPCs of Southwestern Indians)
Hand-colored views of Arizona, New Mexico, and Indians by:
Albertype
Edward H. Mitchell
Reider
Adolph Selige
Real Photo Postcards of Arizona or Indians by:
Frashers
L. L. Cook
Lollesgard
Fred Harvey:
Pan-Cal Expo series of Native American views
Curt Teich:
Native American images
Tucson:
B&W or hand-colored Albertype postcards of Tucson published by Rasmessen
Real photo postcards and quality lithos of southeastern Arizona towns, mines, and ranches:
Safford. Thatcher. Pima. Clifton. Morenci. Metcalf. San Carlos. Bowie. Eden. Willcox. Bylas. Solomon. Duncan. Ft. Thomas.
Detroit Publishing Company:
I am trying to collect all Detroit Publishing Company phostint cards (in good condition with no writing on the front).
Postcards of my hometown: Natrona, Pennsylvania
(01/06/08)
---
Joan Gentry
Petley Cards:
C-67 (Indian in canoe)
C-85 (I'm Out Having a H... of a Time)

The letter G of the Alphabet series.
Petley GAG cards, Petley Certificates, X and XB cards- just email me what numbers you have and how much you want for them.
Lon Margargee:
LM 6, 12, 13, and 18.
(09/12/08)
---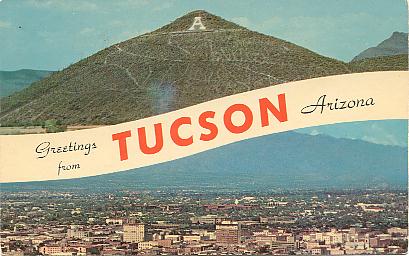 ---